New South Wales
Julia Dive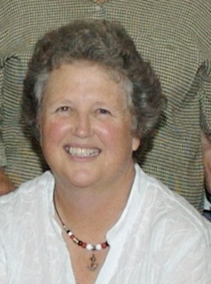 Broulee, NSW
Phone: +61 2 4471 6854
Email: sbsbjulia@gmail.com
Julia Dive is one of our assessors as well as being a Move to Learn Practitioner. She has been a cornerstone in Move to Learn and has helped to develop the Ten Gems Movement Program and spearheaded our Ten Gems for Adults program.
Julia has worked closely with primary school children for over 30 years and was employed as a Teacher's Aide Special from 1996 to 2008.
Director and founder of 'Smart Brain/Smart Body' in NSW, her centre offered assessment, tutoring, Irlen screening, sound therapy, Extra Lesson and Move to Learn, concentrating on the whole child and supporting the parents of the child.
A new passion has been introducing Move to Learn to senior's communities where she has inspired many to get together and move for a better quality of life; keeping brains and bodies active while encouraging social connection.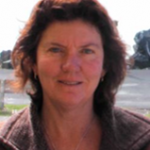 Belinda Flynn
Kids In Tune
PO Box 10
Woolgoolga. NSW 2456
Ph: 0422594536
email: bflynn60@westnet.com.au
Belinda has created and implemented a daily movement program with small groups of High School students who have learning difficulties and/or behavior problems for over eight years. She had witnessed many and varied improvements with these children before introducing the Move To Learn program. Belinda was very impressed with the evident improvements the program brought once added to her repertoire and has since gone on to become a certified Move to Learn Practitioner.
Her High School Program is holistic in its approach including such things as dietary information (focusing on the effects of food additives), sensory activities, Brain Gym, Imagination Gym, yoga and other relaxation techniques, games and LISTENING (to students concerns and anxieties) as well as Move To Learn.Belinda is an experienced PDHPE teacher, a certified Move To Learn practitioner, Imagination Gym consultant, and a certified provider of The Listening Program She is also qualified to work with children with Brain Gym. She is currently completing her Certificate IV in Training and Assessment.Belinda is available to run workshops at staff development days and also parent and community workshops. For those who don't have the confidence to implement the movement sequences themselves, Belinda is available to work individually or with small groups of children or adults.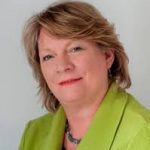 Evonne Bennell
Evolve into Being
Warrawee 02  9489 3348 ~ 0410603114
Five Dock 02 9715 3155 (Wednesdays & Saturdays pm)
www.evolveintobeing.com
www.rhythmicmovement.com
email: info@evonnebennell.com
Evonne has a varied practice at Warrawee & Five Dock, seeing a wide of clients from babies to seniors for developmental & learning support, personal growth or maintaining or regaining function after stroke etc.Evonne has a special interest in retained primitive reflexes and their impact on sensory processing, learning and living, drawing from numerous modalities to deliver individual of group programs for a variety of ages and ability groups.
In addition, to being a certified Move to Learn Practitioner, Evonne is also a licensed Brain Gym® & Visioncircles™ Instructor, an Educational/Holistic Kinesiologist, Rhythmic Movement Training Instructor and Provider, craniosacral therapist and a Therapeutic Listening Program provider and currently, assisting little ones at GymbaROO Bondi.
In August 2011, Evonne was awarded an Outstanding Service award to BRAIN GYM® International.
She runs regular workshops offering Move to Learn, Brain Gym, Rhythmic Movement Training and sensory processing support in Sydney and in country NSW/QLD offering to support for teachers, parents and therapists from many modalities.
Janelle Christie
Janelle is taking a study break at the moment and isn't available for Move to Learn support or training.
She is a registered Teacher, she holds two University degrees; a Bachelor of Teaching in Early Childhood Education and a Bachelor of Education in Special
Education K-12.Janelle has 16 years teaching experience in a variety of school settings. She has worked with students with a wide variety of disabilities ranging from Autism Spectrum Disorders, ADHD/ODD, Intellectual, Physical and Learning disabilities ranging from mild to severe.
Janelle has always had a passion for helping all students learn and she recognises the importance of utilising a holistic approach when working with students experiencing difficulties with their learning. Searching for effective ways to work with these students led Janelle on a journey of discovery as she began to explore and learn about the proven link between movement and learning.
In addition to completing her training to be a Move to Learn Practitioner Janelle has also completed courses in Rhythmic Movement Training, Reflex Integration and Brain Gym.
Janelle enjoys using her knowledge and experience to work with large and small groups of students. She also enjoys the opportunity to work with individual children in order to help them to reach their full potential. Janelle also holds a Certificate IV in Workplace Training and Assessment and is happy to discuss the running of parent/teacher information sessions and workshops.
Sandy Egan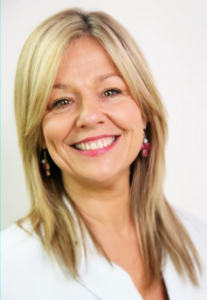 Hands up for One on One Tuition
1/13 Bungan St,
Mona Vale 2103
Mob: 0432 858 962
www.handsupforoneononetuition.com 
Sandy is a long term associate of Move to Learn. A mother of 4 grown sons and grandmother of one, she is a Primary School Teacher with over 20 years teaching experience. Her journey teaching children with Learning Difficulties began when she worked alongside Barbara at Oxford Falls Grammar School in Sydney where they set up a movement program.
Sandy owns and operates 'Hands up for One on One Tuition' in Mona Vale, Sydney, where she works with individual children. She is passionate about helping children reach their potential.
As well as being a Certified Move to Learn Practitioner she is also a Provider of The Listening Program.
Victoria
Jenny Cluning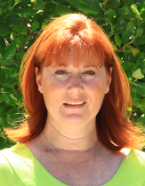 Educational Moves – "Consulting, Training & Educational Products"
20 Banksia Street
Burwood Vic 3124
Tel:  0404 894 309
Email: educationalmoves@gmail.com
Web: www.educationalmoves.com.au
Jenny is a mother of three boys who has qualifications in general health, fitness and nutrition.  Before working as a Neuro-Developmental Therapist, she had worked extensively as a Fitness Instructor and Personal Trainer for over twelve years.
Jenny's interest in Developmental Movement and Sound Therapy arose from the success in assisting two of her children to improve their learning through various interventions.   She is a recent graduate of the Diploma course in Neuro-Developmental Delay offered by the Institute of Neuro-Physiological Psychology in Chester UK,  a Certified Move to Learn Practitioner and has a certificate in Bilateral Integration.
Jenny is also trained in Extra Lesson, Rhythmic Movement Levels 1, 2 & 3 and qualified as a provider in Johansen Individualised Auditory Stimulation (JIAS) program and The Listening Program (TLP).  Additionally, Jenny has also attended training in Colorful Semantics offered by the Catholic Education Office, and the Fitzroy Reading Method through the Fitzroy School in Melbourne.
As a parent and trained therapist Jenny has designed and supervised home based programs for her own children which provides her with a unique insight into the needs of children and  their parents and the support they both require to the achieve the best outcomes.  She has also had extensive experience working with teachers through Program Support Group meetings.  Through this Jenny has a strong passion and desire to educate teachers with the Move to Learn Program and the proven link between movement and learning.
Click here to read Jenny's latest article: A Neurological Look at Handwriting in the Classroom
Queensland
Rachel Fisher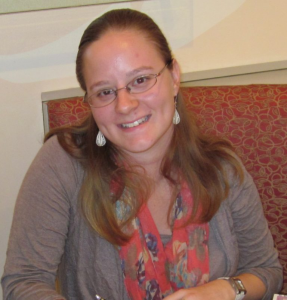 Left Right In Learning Solutions – A business dedicated to those who've been left out.
Mobile: 0433 935 407
email: rachelfishercc@gmail.com
Rachel is passionate about helping people with learning difficulties with practical and individual help and programs.
In 2005 she was inspired when she heard Barbara Pheloung speak about learning difficulties.  The information Barbara gave resonated with what Rachel was seeing at the school where she was helping out.  She attended Barbara's workshop that same year and was trained in the Move to Learn movements.
Rachel was able to run the program in her school five days a week, for fifteen minutes.
"In the first couple of weeks we began to notice changes in the students.  Changes ranged from better organization to being able to concentrate for longer periods, both of which are essential to learning.  I was able to work with teachers to modify teaching styles so that the whole class could keep up, and be involved with classroom activities."
At this time Rachel also piloted a Move to Learn Program with adults with intellectual disabilities, mental health issues, and addiction issues.
In 2006 she wrote a chapter about this program which was published in School Floors by Hyde Park Press and presented a workshop at the Move to Learn Conference about her work at the school with both students and adults and also commented on counselling issues for students with learning difficulties.
Since then she has presented workshops and seminars at the following locations:
 SCEE(Southern Cross Education Enterprises)  Pacific Educators Conference in Queensland.(2007)
 ACE Educator's Forum in Tasmania (2007).
Papua New Guinea Mega Conference in Lae, PNG (2008).
Professional development day at a Queensland school (2010).
Private workshop for a small group (2010).
Rachel is an experienced counsellor and has managed a house for adults with intellectual and physical disabilities for the last four years.
In 2011 she started her business "Left Right In" and wrote the school and home based program "Creating Connections" and developed "Beadlers".
Rachel's current qualifications include: B.A. Counselling, B.A. Intercultural Studies, Grad Dip. Counselling, Cert IV in Small Business Management.
Rachel offers a range of professional development workshops for schools, community groups, and university students.
Download Rachel's brochure here.
South Australia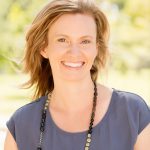 Clare Crew
Northern Adelaide, SA
Phone: 0412 707 251
Email: Clare@ThrivingChildren.com.au
Website: www.ThrivingChildren.com.au 
Clare is a registered teacher and a mum of 3 young children. She has used Move to Learn with great success within the classroom, with clients, with her children and also on herself.
When Clare first begun teaching, she was overwhelmed by the number of students struggling to learn and function optimally within the classroom setting. To address this need, she returned to University to study Special Education, graduating with a Masters Degree. While much was learnt from further study in the field of education, there remained a small group of children each year that weren't able to reach their full potential.
Time spent working as a Gymbaroo teacher helped Clare to discover the power of movement and its role in preventing and addressing learning, attention and behavioural challenges.
She is now a Certified Provider of Move to Learn and Rhythmic Movement Training, using primitive reflex integration to help children reach their full potential. Read Clare's latest book: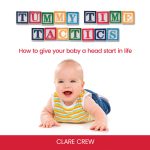 Tummy Time Tactics
by Clare Crew
Tummy Time Tactics is a succinct and practical guide for parents and childcare professionals, who want to give their babies a head start in life but don't necessarily know how.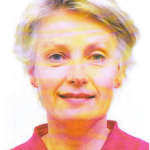 Veronica Steer BApp ScOT, RegOT, AccOT
practitioner assessorsAdelaide, South Australia
Phone: 0400 804 841
Email: vsteer@bigpond.net.au
Veronica Steer is a Move to Learn Practitioner and also an Assessor. She is a foundational member of Move to Learn, having been associated with us since 2004, and was vitally involved in the development of the Move to Learn Movement Program and contributed to several of our other products.
A registered and accredited Occupational Therapist since 1975, with her own practice in the city of Adelaide, Veronica also holds a Diploma in Kinesiology and is trained in Rhythmic Movement, The Listening Program and Interactive Metronome.
In her practice, where she works with both children and adults, she uses a combination of OT predominantly related to brain and body integration, Sound Therapy and LEAP Brain Integration Kinesiology.
With nearly 40 years experience working with children with multiple disabilities, developmental and learning difficulties and those within the autism spectrum, her work involves formal assessment and intervention. Sensory Integration has been her primary focus in order to improve the underlying central nervous system foundations for learning, coordination and behavioural organization.
Veronica was a founding Faculty Member of Sensory Integration Australia, training therapists in this field, and she has also been member of various OT Association committees and the OT Registration Board.
Dominique Giansilj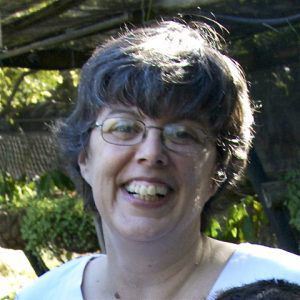 Email: dom.giansilj@gmail.com 
Dominique's interest in Move to Learn began when she found it a useful tool to address learning difficulties with her own two children, now teenagers. She pursued her interests in the field after being pleased with the results she saw.
Originally from France, Dominique has lived in Australia for more than 12 years. She is a Move to Learn qualified practitioner.  She has a good inside knowledge of multiple learning difficulties, of ADHD and of the autism spectrum.
Listen to Dominique's storyhere
L'intérêt de Dominique dans Move to Learn a commencé quand elle a trouvé que c'était un formidable outil pour aider à surmonter les difficultés d'apprentissage chez ses deux enfants, maintenant adolescent/jeune adulte. Elle a continué cet intérêt dans ce domaine après être ravie avec les résultats observés.
Originaire de France, Dominique vit en Australie Méridionale depuis plus de 12 ans, Elle est une praticienne Move to Learn diplomée, travaille en milieu scolaire et  en séances  individuelles. Elle utilise Move to Learn depuis 2003.
Elle a aussi une connaissance particulière des multiples difficultés d'apprentissage scolaires, du trouble du déficit d'attention avec ou sans hyperactivité (TDHA) et des troubles du spectre de l'autisme.
dominique @bodybrainconnections.com
04 68 476 486
Tasmania
Diana Martin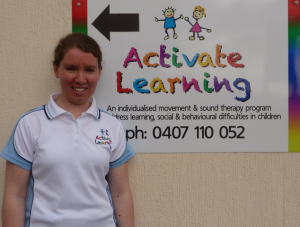 Activate Learning
79d Forbes Street,
Devonport, TAS, 7310
Phone: 0407 110 052
Email: dmartin@aussiemail.com.au
Website:www.activate-learning.com.au
Diana is an experienced classroom teacher who now owns and operates Activate Learning.
During 2007 Diana found Move to Learn as a result of a desperate search for something that would help the large number children in her class with learning difficulties.  Diana then implemented this program into her classroom successfully and to the benefit of the children she taught until the end of 2010.
During this time Diana developed a passion for helping children with learning  difficulties reach their full potential.  She has trained as an Integrated Listening Systems (sound therapy) practitioner and is also undergoing training as an Extra Lesson practitioner.
Diana opened Activate Learning in April, 2011 and works individually with children with learning difficulties.  She is available to work individually or with small groups of  children and is also available to work with schools in training and helping them implement Move to Learn into their classrooms.
Western Australia
Winsome Richards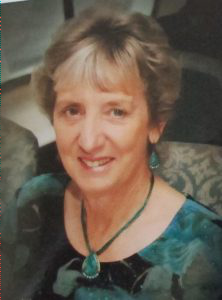 Move to Learn in WA
Perth, Australia
Phone: +61 8 9250 4285
Email: movetolearninwa@bigpond.com
Winsome is a long term friend, associate and representative of Move to Learn who has headed up an extensive program introducing Move to Learn to Western Australia through Move to Learn in WA.
She became interested in movement programs in 1981 when she helped her own son's learning difficulties and has since worked in schools with students from K to Year 8 and studied the "whole child approach" to learning, in particular the Move to Learn Program.
She has used movement programs and developmentally challenging obstacle courses that incorporate early literacy and numeracy to help many children from Pre-School to High School.
Wendy Pittendrigh, Laurel Butcher, Davina Fraser, Dorothy Stephen, Margaret Greville, Charmian Venn, Leanne Chapman and  Laurel Butcher,  make up the Move to Learn in W.A. team and together the group has successfully organized and conducted two "Move to Learn in W.A." seminars and a workshop. They have also presented twice at the Early Years In Education Society Spring Conference in Perth.
Since 2009 Margaret, Dot and Winsome have travelled and conducted professional development for a number of city and country schools throughout  Western Australia.
"We know that early intervention is crucial to a child with learning difficulties.
But why do we have to wait for the learning difficulty to be obvious before starting early intervention?
I believe we can do something about it before it happens especially in those first two years of school!
Let's get all our schools in Australia Moving to Learn."
Winsome and her team have recently developed a fabulous new resource for Move to Learn – Multi Learning Mats. Click here for more information on that. These mats are proving a popular resource for schools as they can help in set up and implementation of the Move to Learn program.
Jemma Myers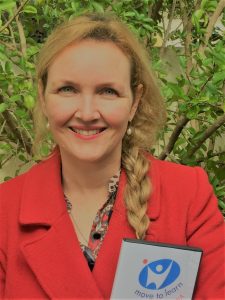 Jemma Myers is a Certified Move to Learn Practitioner and West Australian Early Childhood Teacher working with individuals, small groups of children and in the mainstream school setting. From 2013 alongside Winsome Richards she has been providing Teacher Training on the 10 Gems for the Brain with the Schools of Kalamunda Area Motor Programme (SKAMP) centre in Lesmurdie, Perth. She has presented the 'How to' implementation of Move to Learn at local, state and national level and has travelled internationally to bring current research on mind-body-cognition to expand our understanding and application of neuroscience in education. She has a knack of 'joining the dots' between abstract concepts and information to make sense of the whole picture for the betterment of the child and their family.
Jemma holds a Diploma in Kinesiology with additional skills taken from the Learning Enhancement Acupressure Programme for brain integration (LEAP), Bilateral Integration and the Centering Dimension. She has a passion for using the Creative Arts as a technology for enhancing learning using movement, song and mixed media materials to teach basic literacy and numeracy concepts in an appealing and enjoyable manner. Jemma has the philosophy that 'Learning must be fun…fun being another word for 'appropriately challenging' (Ayres, 1979)…not too hard and not too easy… but in that Zone of Proximal Development (Vygostky, 1978) sweet spot of just right!'
Malaysia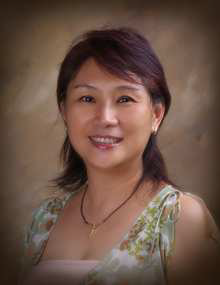 Joyce Moi
Edufirma Sdn Bhd
20-1-4 Jalan 2/101C
Cheras Business Centre
Batu 5 Jalan Cheras
56100 Kuala Lumpur
Ph: (603) 8933 2978
Mobile: (6) 012 387 1120
Email: movetolearn@edufirma.com
Joyce Moi, our representative and certified practitioner in Malaysia, (who works also with Starjump, Kids Can Succeed, DIR Floortime, Cogmed and QiGong Massage from QiGong Sensory Training Institute), has a centre in Kuala Lumpur providing 1 on 1 counselling for kids and parents of kids who fall in between the intellectually challenged and academically gifted. She will be presenting Move to Learn Training Seminars throughout the year (English, Mandarin & Cantonese).
To find out more, please contact her directly
United Kingdom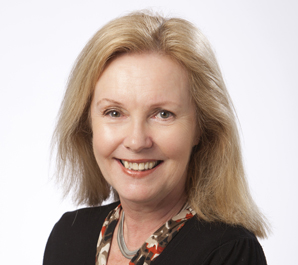 Mary Mountstephen MS (SEN)
Founder: KidsCanSucceed
Web-site: http://www.kidscansucceed.com/
E-mail: kcsmary1@gmail.com
Mary is our representative in the UK. She is a Move to Learn Practitioner and has promoted Move to Learn in the U.K., Singapore, Hong Kong and in Poland. She is a former primary head-teacher who has additional qualifications from The Institute for Neuro-Physiological Psychology, Johansen Individualised Auditory Stimulation and Integrated Listening Systems.
She is the author of several books and many articles in the field of learning differences and provides training as well as 1:1 assessments.
She works internationally, with current projects and clients in the U.K., Italy, Cyprus, Singapore and Hong Kong. She works mostly in the primary and early years sectors.
Read Mary's articles:
Rhythm, Tempo and Enhanced Academic Performance
Physical Development and Learning Difference
Poland
Dr Agnieszka Olechowska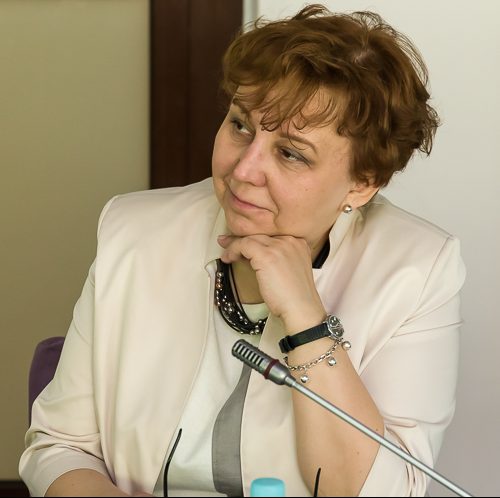 The Maria Grzegorzewska Academy of Special Education,
Warsaw, Poland
Agnieszka is a teacher of early childhood education, a special education teacher-speech therapist and senior lecturer in the department of early education at the Maria Grzegorzewska Academy of Special Education in Warsaw, Poland.
She is also a visiting professor at Florida University, USA, a member of the Team Elementary Education Sciences at the Polish National Committee, head of copyright postgraduate Early Education and Preschool and author of several books in the field of special educational needs, scientific articles, guides for teachers, training programs, e-learning courses teachers and pedagogical diagnosis tools including: Support for Students with Special Needs. Tips for Teachers (APS 2001), Special Educational Needs and The Meeting of Theory and Practice (PWN 2016),.
She also translated Ten Gems for the Brain into Polish and has been instrumental in introducing Move to Learn into Polish schools.
You can read Agnieszka's research on the Move to Learn program here.
USA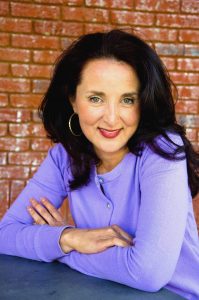 Maria Simeone
MusicMovestheBrain
PO Box 495
Trabuco Canyon, CA 92678
email: info@musicmovesthebrain.com
Tel. 949.874.7628
www.musicmovesthebrain.com
Maria is a Teaching Artist, Opera Singer, HealthRhythms® Facilitator, Move to Learn™ Trainer, and Creator of the Remo Affiliate Program Flexity Jig®.  She holds a B.A. with honors in Research Psychology and is published in the field of Cognition/Neurolinguistics, is a trained HealthRhythms facilitator, is the first US Certified Move to Learn Trainer (Sydney, AU), and is trained in Orff Schulwerk, Dalcroze, Brain-Compatible Dance Education and Rhythmic Movement.
California-based, Maria provides her brain-compatible music/movement programs to all ages from infants to seniors. She specializes in working with high-risk/trauma populations by focusing on the use of neuro-reflex based creative dance, group singing, sound therapy, and drumming.
As an opera singer, she has performed as soloist in opera, oratorio, musical theatre, and in recital in both the USA and Europe.
Read Maria's latest article here
Maria is the creator of the Remo Affiliate Program, Flexity Jig – a neuro-reflex based voice-body movement game that boosts learning, focus and creativity. She also recently did a series of 3 interactive ("press and play") videos for Remo using vocal play and 3 movements from Flexity Jig (Breath, Core-Distal, Lateral Sides) with Remo's big therapy drum table.
There are free downloadable cue cards.
https://www.thecomfortsound.com/flexity-jig
BrainDance Videos
These are interactive movement videos for seniors featuring Anne Greene Gilbert's 8 pattern BrainDance with Teaching Artist, Maria Simeone. Easily adaptable for all ages and for classroom use. Produced in sponsorship with Segerstrom Center for the Arts and Alzheimer's OC. Closed captioned in Spanish with PDFs in English and Spanish of all 8 BrainDance patterns.
New Zealand
Emily Wood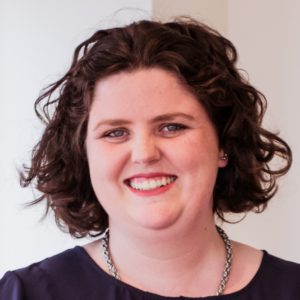 Auckland, New Zealand
www.movetolearn.co.nz
Emily has been in the Early Childhood Sector since 2008, having always known that she wanted to grow up and be a teacher. She loves seeing the spark in a child's eyes when they understand something for the first time. Recently her focus has been on learning more to help children with learning difficulties.
Emily has a Diploma in Teaching and is upgrading to a Bachelor in Teaching this year, she wants to be the best teacher that she can possibly be, which is one of the reasons she loves using the Move to Learn programme with the children whom she teaches.
She is currently a qualified Move to Learn Trainer and is studying to become a Move to Learn Practitioner, which involves her broadening my knowledge around children with varied learning needs and techniques that can be used to help.
Having played musical instruments since she was seven, music is a big part of her life and she brings music into her teaching. She is Orff Schulwerk trained – the Orff Schulwerk Approach, is a developmental approach used in music education. It combines music, movement, drama, and speech into lessons that are similar to child's world of play. This also ties in wonderfully with movement and brain development.
Rochelle Carberry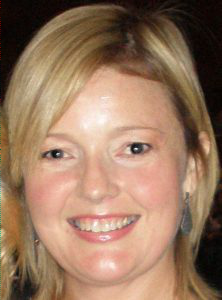 Riverlands School
School Road
RD 4
Blenheim 7274
New Zealand
Ph  0064 279327427
Rochelle Carberry is an experienced classroom teacher.  She has a Bachelor of Education and Diploma of Teaching from Victoria University, Wellington, New Zealand and has been teaching since 1998.
Rochelle has been working with children with learning difficulties at Garden International School, Kuala Lumpur, Malaysia but has recently returned to New Zealand.
She uses Move to Learn with the children she works with as well as provides Move to Learn training for both staff and parents.
Rochelle has been successfully using Barbara Phelong's Move to Learn for the past 4 years and is happy to advice or redirect enquires regarding the programme.
Japan
Cecil Patrick Burton – Director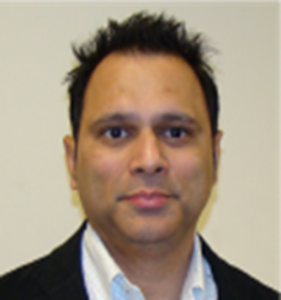 THE CEE BEE CENTER
This is a Center and School for Education, Therapy, Training and Support
for children with Developmental Disorders and Learning Difficulties
and to Support and Educate parents and teachers too.
CONTACT DETAILS
1-16 Mikasa-cho,
Takarazuka-shi
Hyogo Prefecture 665-0863
Tel: 0797-20-03980797-20-0398  in Japan 81-797-20-098 from abroad
Mobile Tel:  090-2859-7075090-2859-7075 in Japan 81-90-2859-7075 from abroad.
Blog   <http://ameblo.jp/ceebee> (日本語)
Website   <http://www.theceebeecenter.com/> (English)
Support Group
http://www.meetup.com/Kansai-Special-Education-Support-Group/ </
Cecil Burton, a Certified Move to Learn Practitioner and Move to Learn's representative in Japan, is the Director of the Cee Bee Center located in Takarazuka city, Hyogo Prefecture in the Kansai region of Japan and the representative for Move to Learn in Japan.
ムーブ・トウ・ラーンの公認指導者であり日本代表のセシル・バートンは、日本の関西地区にある兵庫県宝塚市のシー・ビー・センターの代表を務めております。
Cecil has been teaching English and Mathematics in Japan to students, including those with LD, (Asperger syndrome, dyslexia, dyspraxia, dyscalculia, ADHD, etc.), for over 15 years.
セシルは、日本で英語と算数を発達障害(LD、アスペルガー症候群、識字障害、統合運動障害、計算障害、ADHD等)を抱える子ども達に15年以上教えてきました。
He has a Diploma in Special Education from the U.K. and was instrumental in helping start up and run a private SEN school called TEAM GIFTED in 2008 in Fukuoka, Japan, working as a Consultant and Advisor on the project, including teaching and training of teachers as well as teaching English and Math to children with development disorders and learning disabilities. During that time he has had success in that 3 children attending Team Gifted went on to study abroad at schools in Europe, some of the other children attending Team Gifted who had stopped attending public or private schools returned to mainstream schools within 6-12 months and the rest of the children who were attending Team Gifted mainstream schools but were lagging behind due to behavioural problems and learning difficulties, developed appropriately so that they overcame their behavioural problems and learning difficulties and were no longer lagging behind in their class.
彼は英国の特別支援教育のディプロマを取得しております。また、2008年に日本の福岡市においてTeam Giftedという私立の特別支援校の設立と運営にコンサルタント及び顧問として関わり、同時に講師の教育研修及び発達障害や学習障害を持つ子ども達の英語や算数の教育に従事いたしました。在職中、3名の子ども達がTeam Giftedからヨーロッパに留学を果たしました。また、一般校を辞めてTeam Giftedで学んでいた子ども達の中には半年から1年以内で一般校に戻ることができたり、一般校に通いながら行動問題や学習障害を持つために学校で遅れがちな子ども達が問題を克服して遅れを取り戻したりというケースもあります。
Based on extensive authentic research over 30 years it has been proven that the Move to Learn program does help special needs children in many ways and aspects that help learning.  The Move to learn Australian program is now available in Japan and in a Japanese version.
ムーブ・トゥ・ラーンプログラムは"脳のための10の宝石"は現在日本語翻訳版入手可能です。
Ten Gems for the Brain – 脳のための10の宝石
This short e-booklet explains how to do the movement sequences in simple clear language with lots of pictures. It contains all the information you need to run the program in your own home or school. It makes an excellent handout at seminars and is a good reference for parents or clients! この薄い電子書籍は、豊富な絵と簡潔な言葉で連続動作の方法を説明しています。家庭や学校でこのプログラムを行う為に必要なすべての情報が含まれています。セミナー等ですばらしい配布物となり、又、保護者やクライエントにとっての優れた資料となります。
The Japanese and English booklets can be purchased from the Cee Bee Center and specialized training in the effective use of this program can be provided on a private basis to families or individuals and also on a group basis to any school or establishment.
30年以上に及ぶ広範囲で信頼性の高い研究を基にして、ムーブ・トウ・ラーン・プログラムは特別支援教育を必要とする子ども達を多方面から支援し学習を手助けしてきました。日本語と英語のブックレットはシー・ビー・センターにて購入できます。また、家族、個人あるいは学校や施設等のグループを対象として、より効果を上げる為の指導プログラムをご提供しております。
For further information or details about Cecil Burton, the Cee Bee Centre, and Move to Learn in Japan please click here. https://www.theceebeecenter.com/
代表/指導者セシル・バートン、シー・ビー・センター、ムーブ・トウ・ラーン・ジャパンに関する詳細はこちらをクリックしてください。https://www.theceebeecenter.com/
For information about the Early Intervention programs run at the Cee Bee Centre, please click here.
To purchase a copy of the Japanese translation of Ten Gems for the Brain, please click here: こちらをクリックしてください。
$20.00 AUD
Click here
Please note that it's not ok to make extra copies without a license.
許可なく余分に複製することはできません。
Thank you!
ありがとうございました。
Thailand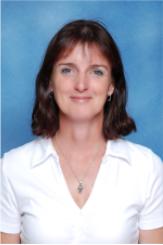 Louise Weavers
Louise is a Physiotherapist who has a lot of experience working with pre-school, infants and primary school age children with learning difficulties. Her focus has been on the area of paediatric physiotherapy looking at normal movement development and especially how it impacts on learning and language development.
Like many professionals working in this area, her interest was initially driven by a personal need – a Mum looking for answers to help her dyslexic son. Barbara's books got her looking for the answers in the right place – Moving to Learn.
Louise is a movement specialist who understands the complexities of "normal"/ "ideal" development of the human nervous system, she values the neuro – developmental principles apparent in the Move to Learn program, enjoying its simplicity, structure and effectiveness.
She also uses Rhythmic Movement Training, another neuro-developmental approach that works specifically to integrate primitive reflexes, and she is trained in "The Listening Program", an auditory integration program. Listening problems and movement problems often go hand in hand to make reading, writing and understanding in the classroom difficult.
Louise has been instrumental in publishing the first edition of "Moving Mountains" (a Thai language version of "Ten Gems for the Brain"), and has spent a number of years working in Thailand. She has recently relocated to the United States and plans to run workshops in 2015, but for the moment, please contact her through this email address.