Victoria
Katharine King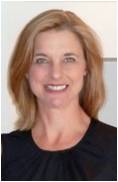 www.learningtolisten.com.auKatharine is an Educational Kinesiologist (Brain Gym), "Move to Learn" Trainer & Listening Program Provider.Katharine is passionate about helping students of all ages and understands the connection between learning, the mind and human movement. She has been introducing targeted Brain Gym exercises into Australian preschools and classrooms for 9 years and has helped students improve the fundamentals of education – literacy and numeracy, sporting and behavioral performance.Treatment employs a range of techniques incorporating music and movement to stimulate brain function by strengthening and creating new neural pathways in the brain.Katharine offers one to one consultations; group exercise classes and training workshops for teachers and parents
South Australia
Dr Jessica Monaghan (Chiropractor)BHSc(Chiro), MClinChiro
 jess.monaghan@icloud.com
Phone: 0432171192
Riverland, South Australia

Jess is a Chiropractor with a focus on functional neurodevelopment to enable children (and adults!) to function at the highest level that they possibly can! She is currently completing a 2-year Diplomate of Functional Neuro-Development in Chiropractic Paediatrics.
Working with a large volume of children, Jess had a few parents mention the Move to Learn program and this drove her to learn more about it. Being similar to many movements that entwined with her work as a chiropractor in engaging change to the brain, the desire to use the program to work with many children at once through the school system became a reality with the Move to Learn work.
Jess aims to help people learn about their brains in order to get the most out the environment they immerse themselves in. A big part of this includes education about how we are shaped by the sensory experiences we are exposed to, and how the top down processing of our brain enables us to navigate our space as it best sees fit. The more we can make sense of the world around us, the richer and fuller our expression, engagement and development becomes.
Nadia Gagliardi
Prospect, Adelaide
South Australia
Ph: 0423 167 793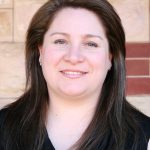 Nadia is a working mother of three children all of whom had or still have developmental and sensory processing issues. Nadia was taken on her own learning journey as she helped each child work through their individual problems.
Inspired by this personal experience, Nadia has developed a passion for helping children with learning difficulties and strives to increase community awareness of the brain and body     connection.
Nadia is a provider of the Listening Program, is a Certified Provider of 'Move to Learn' and a soon to be provider of 'Rhythmic Movement'.
Malaysia
Daphnie Wong Mun Kit
Mobile phone: +6017 2727 308
Email: abcdschool@hotmail.com
Address:
8-2 & 10-2, Jalan Puteri 2/6,
Bandar Puteri Puchong,
47100 Puchong, Selangor. Malaysia.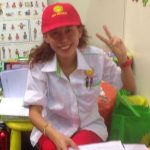 Daphnie is a mother of 4 beautiful children who have motivated her in her teaching. She runs 2 learning centres with the aim to reach out to as many children as possible who are facing learning difficulties one way or another. Daphnie is also a certified and registered Brain Gym consultant/instructor
Felicia Chen
Symphonia Academy of Music
50-1 & 52-1 Jalan 1/149D, Bandar Baru Seri Petaling, 57000 Kuala Lumpur.
+603- 9054 4982
web: sum.com.my.
email: yanyeec2001@gmail.com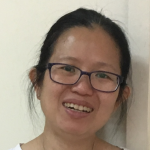 Felicia is currently pursuing her Doctorate in Music Education at the University of Malaya, emphasizing on using music and movement intervention to help children with autism to improve their psychomotor, socio-emotional and cognitive development.
She has been teaching music and movement at various music centre since 1998 and has been conducting the BrainEx programme (a music and movement programme for the children with learning disabilities and autism) at Symphonia Academy of Music since August 2015. She has been incorporating the Move to Learn into the BrainEx programme to help the children with disabilities to overcome their retained primitive reflexes.
Thus far, children who have gone through the BrainEx and Move to Learn programme have made a great progress and some of them even proceed to learn a musical instrument.
In 2002, Felicia developed her own music and movement programme – "Pre-YMC course" for children aged 3-4 years old. This programme is known as "Music for Young Kids" (MYK) and she is currently working on integrating the concept of primitive trigger points and mysofascial techniques into her work.
Singapore 
Ann Comrie-Smith
annickcs@yahoo.com
Ann holds a Bachelor of Science Degree in Psychology, General  Education Teacher Certificate, grades 1-8, and Special Education Teacher Certificate, grades K-12, from the USA and has years of teaching experience in international schools in Asia. Ann currently resides in Singapore.
Siti Nur Hajar
Email: nurhajar20@gmail.com
Tel: +6590726010
Singapore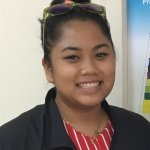 Siti is a preschool teacher at Early Learning's Fun Preschool (a mainstream pre-school) working with young children ages ranging from 3 to 6 years old. As she is passionate to help children with learning difficulties, she sees a smaller group of students with learning difficulties once a week. Her interest in Move to Learn grew as she saw the progressions made by her students after she implemented the movements. Move to Learn helps her students concentrate better and they also become more aware of their surroundings. With the noticeable improvements, she hopes to implement Move to Learn in her classroom as part of their daily activity.
USA
Maria Simeone
MusicMovestheBrain
PO Box 495
Trabuco Canyon, CA 92678
email: info@musicmovesthebrain.com
Tel. 949.874.7628
www.musicmovesthebrain.com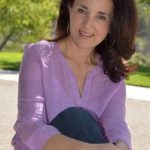 Maria Simeone has been an educator and professional opera singer for over 25 years. In California, she has served Director of Education for Opera Pacific, vocal adjudicator and curriculum writer for Segerstrom Center for the Arts and teaching artist, curriculum writer and workshop presenter with the Pacific Symphony. Her brain based music-movement education program MusicMovestheBrain (www.musicmovesthebrain.com) serves families and young children in collaboration with the Pacific Symphony's Heartstrings program. Maria holds a BA with honors in Research Psychology and is published in the area of Cognition/Psycholinguistics. She is also the creator of the voice-body movement game, Flexity Jig. She resides in Southern California with her husband and two children.