For upcoming seminars watch this page, as well as our Missile Newsletter.

Below, you will find a list of our Practitioners who regularly offer Training Seminars. If they have no immediate plans for a seminar, there will be none listed, but you can contact them directly to find out about future possibilities.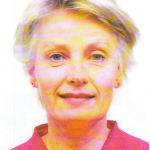 Veronica Steer BApp ScOT, RegOT, AccOT is a Move to Learn Practitioner and Assessor and our contact for South Australia.
A registered and accredited Occupational Therapist since 1975, with her own practice in the city of Adelaide, Veronica also holds a Diploma in Kinesiology and is trained in Rhythmic Movement, The Listening Program and Interactive Metronome.
She has been a Sound Therapist since 2000.
In her practice, where she works with both children and adults, she uses a combination of OT predominantly related to brain and body integration, Sound Therapy and LEAP Brain Integration Kinesiology.
With nearly 40 years experience working with children with multiple disabilities, developmental and learning difficulties and those within the autism spectrum, her work involves formal assessment and intervention. Sensory Integration has been her primary focus in order to improve the underlying central nervous system foundations for learning, coordination and behavioural organization.
Veronica was a founding Faculty Member of Sensory Integration Australia, training therapists in this field, and she has also been member of various OT Association committees and the OT Registration Board. She has been associated with Move to Learn since 2004, contributing several articles and being vitally involved with the development of the Move to Learn program.
For further information about Veronica's seminars, please contact Veronica directly:
Phone: 0400 804 841
Email: vsteer@bigpond.net.au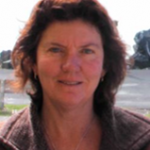 Belinda Flynn, a Move to Learn Practitioner and director of Kids in Tune, is based in Woolgoolga, NSW.
She is an experienced PDHPE teacher, an Imagination Gym consultant, and a certified provider of The Listening Program. She is also qualified in Brain Gym and has vast experience working in schools with High School children.
For further information about her seminars, please contact Belinda directly:  email: bflynn60@westnet.com.au or 0422594536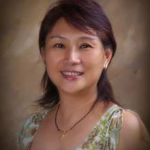 Joyce Moi, our representative and certified practitioner in Malaysia, (who works also with Starjump, Kids Can Succeed, DIR Floortime, Cogmed and QiGong Massage from QiGong Sensory Training Institute), has a centre in Kuala Lumpur providing 1 on 1 counselling for kids and parents of kids who fall in between the intellectually challenged and academically gifted.
Joyce presents Move to Learn Training Seminars throughout the year in English, Mandarin & Cantonese.
Fees include a printed copy of "10 Gems for the Brain", 1 e-book of your choice (Titles to choose from – Help Your Child to Learn or Help Your Class to Learn) and a Move to Learn Certificate of Attendance.
For further information or to register, please contact Joyce directly at: movetolearn@edufirma.com 
"Thank you for sharing MTL with us. We had a wonderful time in KL, and thank Joyce for her session, both as a educator and a parent about move to learn and her life experiences with her child and students. Looking forward, we are going to bring MTL into the daily curriculum for all our students!"
"It was absolutely worth coming to KL from Singapore on my day off!"
" Joyce, after attending the Move to Learn seminar in March this year, I now look at things from a different perspective. I realise that some of my students who are diagnosed with autism suffer from problems with their vestibular and proprioception. Since working with them on the Move to Learn exercises, I have found a great improvement in them."
Felicia (Principal of Symphonia Child Development Centre, Kuala Lumpur)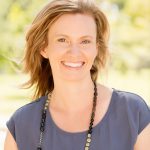 Clare Crew, (Bachelor of Early Childhood Education ● Master of Special Education ● Certified Provider of Move to Learn ● Registered & practicing Teacher ● Mum ● Keynote Speaker of DECD Greater Eyre & Western Early Childhood Conference 2013) presents Move to Learn training seminars regularly. She is based in Adelaide, South Australia.
For more details or to register for one of Clare's workshops, please contact Clare directly at www.ThrivingChildren.com.au 
"I am a qualified Paediatric Occupational Therapist and completed the Move to Learn training (with Clare) this year. Since completing the training I have been very inspired and begun all of my little clients on the program (some parents too!!!)."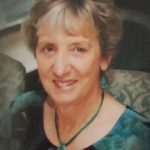 Winsome Richards is a long term friend, associate and representative of Move to Learn who has headed up an extensive program introducing Move to Learn to Western Australia through Move to Learn in WA.
She will be presenting a Move to Learn Seminar in Lesmurdie, WA in May! 
WHERE: SKAMP Hall 22 Falls Road, Lesmurdie. Behind the carpark next to the tennis courts.
WHEN: SATURDAY 25TH MAY 2019, 9am -3pm (sign in from 8.45am)
COST: $220 includes GST, a copy of Ten Gems for the Brain, Morning tea and lunch.
For more information, click here, or contact Winsome at: movetolearninwa@bigpond.com
Phone 0892504285 Mobile 0448504285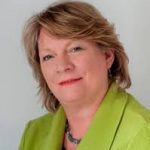 Evonne Bennell is a Certified Move to Learn Practitioner, licensed Brain Gym® & Visioncircles™ Instructor, Educational/Holistic Kinesiologist, Rhythmic Movement Training Instructor and Provider, craniosacral therapist and Therapeutic Listening Program provider.
Evonne will be presenting a seminar in Mawson Lakes, Adelaide, South Australia on July 13 @ 10:00 am – 4:00 pm
For information about this seminar, and many other presentations and seminars, please have a look at Evonne's website www.evolveintobeing.com or contact her directly: http://www.evonnebennell.com.au/events/ , 0410 603 114 or evonne@evolveintobeing.com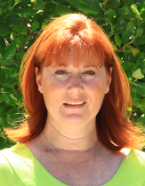 Jenny Cluning, is a graduate of the Diploma course in Neuro-Developmental Delay offered by the Institute of Neuro-Physiological Psychology in Chester UK; a Certified Move to Learn Practitioner with a certificate in Bilateral Integration; trained in Extra Lesson and Rhythmic Movement Levels 1, 2 & 3 and  a qualified provider in Johansen Individualised Auditory Stimulation (JIAS) program and The Listening Program (TLP).
Jenny will be presenting her next Move to Learn Workshop in Melbourne.
At:  The Quest Apartments, 741-745 Whitehorse Rd, Mont Albert, Melbourne
On: Wednesday, July 24, 2019
Who should attend?
The training workshop is designed for Teachers, Tutors, Early Childhood Teachers, OT's, Speech & Language Therapist, Osteopaths, Chiropractors who work with children and adolescents.
This 1 day Workshop in Move to Learn will provide participants with:
 What is Move to Learn & who founded the program
 Why and how the Move to Learn program was developed
 How motor & learning difficulties manifest & their underlying causes
 Connections between the brain, movement and learning
 Brief overview of the sensory system
 Learn & experience the movements from "10 Gems"
Cost: includes a copy of 10 Gems for the Brain, Training Package and Certificate
Please register through the following Trybooking link, or contact Jenny directly for more information:
https://www.trybooking.com/BDQHU
Tel:  0404 894 309
Email: educationalmoves@gmail.com
Web: www.educationalmoves.com.au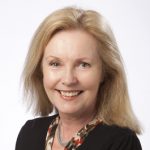 Mary Mountstephen
 MA (SEN) is a learning and development specialist and the author of several books and many articles about how we can help children to learn effectively. She is the founder of KidsCanSucceed and works in the U.K. and internationally providing workshops, training and 1:1 assessments.
Mary is certified with the Institute for Neuro-Physiological Psychology in the UK, is an Associate Member of the British Dyslexia Association, a member of the Professional Association of Teachers of Students with Specific Learning Difficulties a Move to Learn Certified Practitioner and our representative in the UK.
Mary presents regular Move to Learn Training Seminars in 
Singapore and in the UK
For more information click 
here
, or contact Mary directly at: 
www.kidscansucceed.com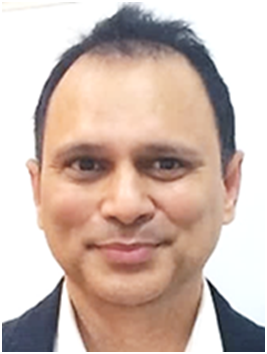 Cecil Burton, director ofThe Cee Bee Center in Osaka, Japan, holds a diploma of special education (UK) and is a certified Move to Learn Practitioner. He has over 20 years of experience in English teaching and 12 years of supporting special needs children in Japan.
For more information, please contact Cecil directly.
Email: theceebeecenter@gmail.com