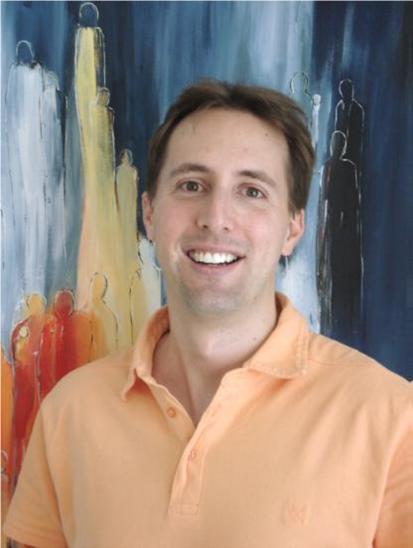 Le Dr Alexandre Emery, chiropraticien de formation.
Son cabinet est situé à Sierre, en Suisse.
Depuis plus de deux ans, il se spécialise dans les troubles d'apprentissage et de comportement chez l'enfant, ainsi que chez l'adulte.
Le programme utilisé pour les enfants comprend des séances de chiropratique douce, des conseils nutritionnels, et l'Ecole du Mouvement, où les exercices du programme ainsi que d'autres exercices neuro-sensoriels sont enseignés aux enfantsalexandre.emery@chirosuisse.ch
Il introduit aussi le programme d'exercice dans les classes d'école en donnant des conférences aux enseignants, aux parents et aux thérapeutes, suivis d'ateliers pratiques.
N'hésitez pas à le contacter si vous avez des questions sur son travail.
Dr Alexandre Emery
Av. de la Gare 3
CH-3960 Sierre
Dr. Alexandre Emery, a Swiss chiropractor.
His office is located in Sierre, Switzerland.
Since 2007 he is specializing in learning disabilities in kids, and also in adults.
The program at the office is made up of gentle chiropractic treatments, nutritional counseling and a School for the Movement, where the exercises of the program along with other neuro-sensory exercises are taught to the children.
He also introduces the Move to Learn program in schools by giving conferences and workshops to the teachers, the parents and other therapists working with children.
Feel free to contact him if you have any questions about his work.
Dr Alexandre Emery
Av. de la Gare 3
3960 Sierre
Switzerland
Website : www.cabinetchiropratique.ch