2005
Christine Chapparo,
University of Sydney, Australia
2007
Further research on the MtL program led by Dr Chapparo.
2006
South African Journal for Research in Sport, Physical Education and Recreation, 2006, 28(1): 29-42.
Suid-Afrikaanse Tydskrif vir Navorsing in Sport, Liggaamlike Opvoedkunde en Ontspanning, 2006, 28(1): 29-42.
ISSN: 0379-9069
Author: Claude R. FREDERICKS, Shirley J. KOKOT & Susan KROG
Teacher Education, University of South Africa, Pretoria, Republic of South Africa
Title: USING A DEVELOPMENTAL MOVEMENT PROGRAMME TO ENHANCE ACADEMIC SKILLS IN GRADE 1 LEARNERS
Abstract:
The effects of movement on academic performance and cognitive development is often underrated. Many theorists argue for the importance of movement to be recognized because there appears to be an elaborate interplay of brain and body. Brain research has shown that the brain is "plastic" in that it can adapt continuously, and its structure can be changed by certain kinds of stimulation, including movement. The body is a sensory-motor response system that causes the brain to organize itself. Movement is essential to learning and can be regarded as the door to learning. This article reports on a developmental movement programme which was established to determine whether movement would enhance the academic skills of Grade 1 learners. Four groups of learners were used in this research project. Learners were randomly selected for one of the following groups: the experimental, control, free-play or educational toys group. The results of the pre-testing and post-testing indicate that the learners of the experimental group showed a significant improvement in spatial development as well as in reading and mathematical skills, compared to the learners in the control group, free-play group and educational toys group.
2010
Author: Dr Soezin Krog,
University of South Africa,
South Africa
Title:  "Movement programmes as a need to learning readiness"
Abstract:
Learning readiness is deficient in many first time school-going children. Learning readiness depends on a well-functioning neural network. Research has shown that movement as an early learning experience is necessary for optimal neural development. Presumably it is movement that activates the neural wiring in the brain. It influences neural organisation and stimulates the specific neurological systems required for optimal functioning and development of the brain. Some children are faced with motor proficiency deficits which may influence their learning and their readiness to learn. This study aimed at determining whether movement programmes are a means to promote and achieve learning readiness. A selected group of Grade two learners who participated in a specifically designed movement programme for ten weeks showed improvement in their levels of learning readiness based on their movement proficiency and academic level. Based on these findings, recommendations were made for the inclusion of movement in the school curriculum.
URI:  http://hdl.handle.net/10500/3514
Author: Dr Soezin KROG & Deirdré KRÜGER
Department of Further Teacher Education, University of South Africa, Pretoria, Republic of South Africa
Title: "Movement programmes as a means to learning readiness" 
Abstract:
Movement is a prerequisite for learning readiness. There continues to be growing research that movement and bodywork improve brain function and learning. Learning readiness requires the effective functioning of lower level systems in order for the higher level systems to perform adequately. The aim of this study was to determine whether a specifically designed movement programme, which includes activities for developing the sensory-motor system, can help the educator to improve the child's learning readiness. The systems specified in this study include the vestibular, proprioceptive, tactile, visual and auditory systems. A one-group pre-test/post-test design was selected to obtain data before the implementation of a movement programme regarding Grade 2 learners (N=14) who experienced barriers to learning, as well as to determine the impact of the movement programme. After applying the t-test in the different subtests, no significant differences between the pre-test and post-test were found. However, the significant results that were obtained must be considered with caution because of the size of the sample.
South African Journal for Research in Sport, Physical Education and Recreation, 2011, 33(3): 73-87.
Suid-Afrikaanse Tydskrif vir Navorsing in Sport, Liggaamlike Opvoedkunde en Ontspanning, 2011, 33(3): 73-87.
ISBN: 0379-9069
2015
Author: Dr Soezin Krog
African Journal for Physical, Health Education, Recreation and Dance
AJPHERD) Volume 21(1:2), March 2015, pp. 426-443.
Department Early Childhood Education, College of Education, AJH van der Walt Building, floor 7 room 45, University of South Afria, Pretoria, South Africa. E-mail: krogs@unisa.ac.za or soezinkrog@gmail.com
Received:21 August 2014; Revision accepted:19 February 2015)
Title: "Movement activities: A critical link in developing motor skills and learning in early childhood"
Abstract:
From birth, a newborn moves and displays continuous interest in his surroundings. The child's repertoire of movements enables him to discover his surroundings and to develop essential motor abilities. Simultaneously, he is using his sensory motor system to scour the environment. The development of the brain is reliant on a variety of experiences with movement being the first experience. The aim of this study was to conduct a literature study in order to determine what the critical link is between movement and learning as well as the impact of movement on learning. Movement and learning go hand in hand and are the initial step on the ladder to later effective cognitive functioning. Brain science was found to strongly support the link between movement and learning and provides evidence that movement forms an important building block in the foundations of a child's growth and development. A literature study was used to investigate the critical link between movement, the brain and learning. It was therefore necessary that a neurological perspective be considered in this study in an effort to provide a conceptual analysis and substantiate the importance of motor development during the initial years of the child's development. Important findings of this research reveal movement as the foundation which helps the brain to integrate in preparation for academic work.
For more information, please contact:
Dr Soezin Krog
Senior Lecturer
Department Early Childhood Education
University of South Africa 0001
AJH van der Walt Building
Floor 7  Room 45
Main Campus
012 429 4461
krogs@unisa.ac.za
2012
Author: Agnieszka Olechowska
Editor: Ewa Maria Kulesza
The Maria Grzegorzewska Academy of Special Education, Warsaw, Poland
"Movement, Vision, Hearing – The Basis of Learning"
Move to Learn Programme in Polish educational practice.
Abstract
Results of pilot studies conducted in 2008-2010 as part of a project Methods of Neurodevelopmental Retardation Therapy of Children in Pre-School and Early Age  financed with resources assigned to own studies of The Maria Grzegorzewska Academy of Special Education.
Click Here:
Move to Learn Program as an Experiment and Innovation in Early Education in Poland
Abstract:
Move to Learn Programme is a perceptual-movement program of therapy and development stimulation of children with developmental delays or developmental disorders. In Poland we have a few year tradition of implementing this program in early education including the effectiveness research. We can share our experience.
Click here:
Move to Learn Program as an experiment and innovation in early education in Poland
Access some more of Agnieszka's research here.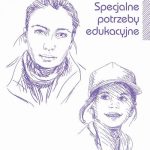 And read her book:
Specjalne potrzeby edukacyjne
Książka Agnieszki Olechowskiej to interdyscyplinarne kompendium wiedzy o specjalnych potrzebach edukacyjnych, przydatne nauczycielom i innym profesjonalistom, rodzicom oraz studentom przygotowującym się do pracy w przedszkolu i w szkole. Autorka omówiła w niej teorię oraz praktykę kształcenia dzieci ze specjalnymi potrzebami edukacyjnymi, odwołując się do polskich realiów, procedur oraz obowiązujących regulacji prawnych. Nakreśliła nowe kierunki rozwoju systemu edukacji – uniwersalne projektowanie w edukacji oraz zarządzanie różnorodnością w szkole. Szczegółowo przedstawiła przyczyny, objawy oraz możliwości dostosowania wymagań edukacyjnych i pomocy dydaktycznych dla dzieci doświadczających: · niepełnosprawności intelektualnej oraz ruchowej · uszkodzeń słuchu i wzroku · niedostosowania społecznego · specyficznych trudności w uczeniu się · zaburzeń komunikacji językowej · chorób przewlekłych (epilepsji, cukrzycy, astmy, mukowiscydozy i innych) · sytuacji kryzysowych lub traumatycznych · niepowodzeń edukacyjnych · zaniedbań środowiskowych · trudności adaptacyjnych · autyzmu Książka, którą trzymają Państwo w rękach, to wynik spotkania teorii z praktyką. Tutaj praktyka wynika z teorii, a teoria znajduje zastosowanie w praktyce. To książka dla nauczycieli proaktywnych, nastawionych na działanie, otwartych na rozważanie różnych opcji, chętnych do stawiania wielu kolejnych pytań.
Agnieszka Olechowska's book is an interdisciplinary compendium of knowledge about special educational needs, useful for teachers and other professionals, parents and students preparing to work in kindergarten and at school. The author discussed the theory and practice of educating children with special educational needs, referring to Polish realities, procedures and applicable legal regulations. She outlined new directions for the development of the education system – universal design in education and diversity management at school. She presented the reasons, symptoms and possibilities of adapting educational requirements and teaching aids to children experiencing: · intellectual and motor disabilities · hearing and sight impairment · social maladjustment · specific learning difficulties · language communication disorders · chronic diseases (epilepsy, diabetes, asthma, cystic fibrosis and others) · crisis or traumatic situations · educational failures · environmental negligence · adaptation difficulties · autism The book you hold in your hands is the result of a meeting of theory and practice. Here the practice results from the theory, and the theory finds its application in practice. This is a book for proactive, action-oriented teachers, open to considering various options, willing to ask many more questions.
Related Research and articles:
The effects of food additives on behaviour, health and learning ability 
For scientific papers regarding the effects of food additives on behaviour, health and learning ability in both children and adults., have a look at Sue Dengate's website;  www.fedup.com.au
Primitive Reflexes
Sally Goddard-Blythe has written a great book on this:
Reflexes, Learning and Behaviour
New and updated edition of 'A Teacher's Window into the Child's Mind')
This unique and brilliant book explores the physical basis of learning difficulties, dyslexia, dyspraxia, Attention Deficit Disorder (ADD) and Attention Deficit Hyperactive Disorder (ADHD), with particular focus on the role of abnormal reflexes and the effect upon subsequent development.
Sally explains how the reflexes of infancy (primitive and postural) can affect the learning ability of the child if they are not inhibited and integrated by the developing brain in the first three years of life. Each reflex is described together with its function in normal development, and its impact upon learning and behaviour, if it remains active beyond the normal period.
Simple tests for the reflexes that are crucial to education are described, together with suggestions for suitable remedial intervention. The effect of abnormal reflexes on balance and sensory processing is also described. A brief history of how current methods of intervention designed to correct abnormal reflexes have evolved and a summary of some of the relevant research in the field are included.
This book is essential reading for parents, teachers, psychologists, optometrists and anyone involved in the assessment, education and management of children and their problems. It explains why certain children are unable to benefit from the same teaching methods as their peers and why they remain immature in other aspects of their lives.
And some articles by Sally:
"The Role of Reflexes in the Development of the Visual System"
The Journal of Behavioural Optometry Vol. 6/1995/No 2
ttp://www.inpp.org.uk/research-publications/books-publications/publications/the-role-of-reflexes-in-the-development-of-the-visual-system/
http://www.sallygoddardblythe.co.uk/publications.php
Also, take a look at Kathy Johnson's site, Pyramid of Potential, to see many interesting studies on Primitive Reflexes;
http://www.pyramidofpotential.com/primitive-reflexes-foundation-for-learning/
Attention Deficit Hyperactivity Disorder 
New research uncovering evidence that attention deficit hyperactivity disorder (ADHD) is a genetic disorder has recently been published (Sept. 2010).
"Scientists at Cardiff University found that children with ADHD were more likely to have small segments of their DNA duplicated or missing than other children. The study also found significant overlap between these segments, known as copy number variants (CNVs), and genetic variants implicated in autism and schizophrenia, proving strong evidence that ADHD is a neurodevelopmental disorder – in other words, that the brains of children with the disorder differ from those of other children."
http://www.wellcome.ac.uk/News/Media-office/Press-releases/2010/WTX062886.htm
Movement and Learning
Sally Goddard Blythe MSc. FRSA, author of several books on child development, is a freelance consultant in neuro-developmental education and Director of the pioneering Institute for Neuro-Physiological Psychology in Chester (INPP) has written some great articles and Blog posts on her website:
http://www.sallygoddardblythe.co.uk/index.php
Releasing Educational Potential Through Movement: A Summary of Individual Studies Carried Out Using the INPP Test Battery and Developmental Exercise Programme for use in Schools with Children with Special Needs – Sally Goddard Blythe
Extract:
This paper provides a summary of findings from a series of independent studies that have been undertaken separately. The studies used a specific developmental test battery*/the Institute forNeuro-Physiological Psychology (INPP) Developmental Test Battery for use in schools with children with special educational needs*/with a total of 810 children, the object being to assess whether neurological dysfunction was a significant factor underlying academic achievement. All children were tested using the INPP Developmental Test Battery together with additional standard educational measures to assess drawing and reading at the beginning and end of the programme.
View Full Article
Neuro-motor Maturity as an Indicator of Developmental Readiness for Education. Report on the use of a Neuro-Motor Test Battery and Developmental Movement Programme in Schools in Northumberland and Berkshire © Sally Goddard Blythe MSc. FRSA
http://www.inpp.org.uk/wp-content/uploads/2011/07/Neuro-motor-immaturity-northuberland-and-berkshire-paper-Report-By-SGB.pdf
Specific Modes of Physical Activity & Cognitive development in children
Wayne Haynes D.C D.O, Jana Kyte B. App.Sc/B.Chiro. Sc(Clinical), Wally Johnston D.O
This paper explores how different forms of physical activity have specific effects.
By using qualitative forms of physical activity the effect can be targeted resulting in improved outcomes in learning, behavioural & movement disorders.
There are common nerve cells involved in both physical activity & cognitive functions. By using exercise appropriately cognitive processes can be improved.
Humans have an extended neuro-development period & are immature at birth. As newborns all movements automated & reflex in nature.  Physical experience moulds neuron connectivity during this early developmental period promoting refinement, expansion & pruning of nerves & their connections. By providing the right physical experience with exercise this will determine how the brain develops or changes how it has developed (via neuroplasticity).
To read the full paper, click here .
CLINICAL COMMENTARY Using Rolling to Develop Neuromuscular Control and Coordination of the Core and Extremities of Athletes
Barbara J. Hoogenboom, PT, EdD, SCS, ATCa Michael L. Voight, PT, DHSc, OCS, SCS, ATCb Gray Cook, MSPT, OCSc Lance Gill, MS, ATCd
The combined experience of the four authors is used to describe techniques for testing, assessment, and treatment of dysfunction, using case examples that incorporate rolling. The authors assert that therapeutic use of the developmental pattern of rolling with techniques derived from PNF is a hallmark in rehabilitation of patients with neurologic dysfunction, but can be creatively and effectively utilized in musculoskeletal rehabilitation.
To read this commentary, click here
Sensory Processing Disorder
For a comprehensive listing of Peer-reviewed research abstracts, articles, and other material regarding Sensory Processing Disorder (SPD) click here:
http://www.spdfoundation.net/research.html
For information on the history, theory and methods of Neurological Reorganisation, explore this amazing site!
Bette Lamont Executive Director  Developmental Movement Centre — Seattle, USA.
Summary of selected papers exploring Qualitative PA and cognition
Brown.B. The effect of an isometric strength program on the intellectual and social development of trainable retarded males. American Corrective Therapy Journal. 1967;31:44–48.POSTURAL STABILTY (PS) WITH ATTENTIONAL FOCUS. 40 12-year old boys with low IQ (Mean IQ=35). Children randomly placed to either a 6-week exercise isometric program (12 yoga-like activities) or an attention-control condition. Children who participated in a yoga exercise program, compared to controls improved on both the IQ test (exercise ES=0.54; control ES=0.13) and the social scale (exercise ES=0.86; non-exercise ES=0.08). Brown hypothesized that "Because the exercise tasks required the children to attend, use memory and reasoning processes, and control motor movements exercise-related improvements were due to the mental demands experienced by children."
Buddea H, Voelcker-Rehageb C, Pietraßyk-Kendziorraa S, Ribeiroc P. Acute coordinative exercise improves attentional performance in adolescents. Neuroscience Letters. 2008;441:219–223.. COORDINATION CONCENTRATION ATTENTION IN HIGH ACADEMIC ACHIEVERS (gifted kids). 115 adolescents 13–16yrs. Intervention daily coordination exercises (CE). CE more effective in completing the concentration and attention task compared to controls. "Because of neuronal connections between the cerebellum and the frontal cortex, bilateral CE may effect cognition!" "CE might lead to a pre-activation of parts of the brain which are also responsible for mediating functions like attention."
Knight D, Rizzuto T. The Relations for Children in Grades 2, 3 and 4 between Balance Skills and Academic Achievement. Perceptual and Motor Skills. 1993;76:1296-1298. RELATIONS FOR CHILDREN IN GRADES 2, 3, AND 4 BETWEEN PS AND ACADEMIC ACHIEVEMENT. 122 7-11 year olds. 10 dynamic or static postural tests were judged pass/fail and score given out of 10. High correlation between high balance scores and success in numeracy and reading in data suggest the reading and mathematics academic achievement scores increase as several balance skill scores increase.
Reynolds D, Nicolson R, Hambly H. Evaluation of an Exercise-based Treatment for Children with Reading Difficulties. Dyslexia. 2003.9:48–71. QUALITATIVE PA PROGRAMS' INFLUENCE ON AS IN DYSLEXIA. Evaluation of an Exercise-based Treatment for Children with Reading Difficulties (Dyslexia). Halsam school project provided statistically significant improvements in reading, reading comprehension and numeracy. Program provided training in postural stability, movement coordination and visual attention to task.
Vieiraa S, Quercia P, Michela C, Pozzo T, Bonnetblanca F. Cognitive demands impair postural control in developmental dyslexia: A negative effect that can be compensated. Neurosci Lett. 2009;462(2):125-129. Dyslexic children show cerebellar signs, such as motor coordination impairment, reach and gaze overshoot or unbalance, inaccurate ocular proprioception. The link between PS deficits and dyslexia opens the possibility to improve PS and reading abilities. Treatment included postural advice, PS training, breathing exercises and application of prism glasses Possible to recalibrate the relationship between cognitive demands and PS in dyslexic children. Cognitive demands and balance control are linked and interact in developmental dyslexia. Significant improvement in reading scores in intervention group
Tsai CL. The effectiveness of exercise intervention on inhibitory control in children with developmental coordination disorder: using a visuospatial attention paradigm as a model. Res Dev Disabil. 2009;30(6):1268-80. Epub 2009 Jun 3. TABLE TENNIS AS A QUALIATIVE PA INTERVENTION FOR ENHANCED COGNITION. Table tennis promotes eye hand co-ordination, attention, focus, strategy formation and PS under low to moderate PA intensity load. Examined the effect on attentional networks in 43 9-10 year olds with DCD. Intervention and control. M-ABC and cognitive control task. Table-tennis training resulted insignificant improvement of cognitive and motor functions for the children with DCD.
Rothlisberger M, Michel E. Development and evaluation of motor coordination training for children in special-needs classes Prax Kinderpsychol Kinderpsychiatr. 2009;58(3):215-30. Medline abstract. (German Publication). QUALITATIVE PA TRAINING IN SPECIAL NEEDS CHILDREN AND THE COGNITIVE INFLUENCE. Special need children perform systematically poorer in executive functions and motor coordination skills compared to non-selected controls. Qualitative PA included body coordination, rhythm and balance with flexibility of action, interference control and focused attention. Training – easy to complex, action accuracy to speed, teacher guidance to children's self monitoring. 3 weeks duration. 53 children were trained daily for 20 mins. "children in the training condition caught up during training in specific cognitive and motor tasks, and trained children showed a more optimistic self-concept. Training effects were pronounced for children with balance problems."
Niklasson M, Niklasson I, Norlander T. Sensorimotor therapy: using stereotypic movements and vestibular stimulation to increase sensorimotor proficiency of children with attentional and motor difficulties. Percept Mot Skills. 2009;108(3):643-69. PRE-ADOLESCENT BALANCE TRAINING IMPROVES SENSORY MOTOR PROFILE IN LEARNING DISORDER, DCD, ADHD sensorimotor therapy Retraining for PS. 232 children (181 boys, 51 girls), whose mean age was 9.3 yr. (SD = 2.7), presented attentional and motor difficulties. Treatment period 3 years. Study authors suggested PS training may prove a viable treatment for children with Developmental Coordination Disorder, Learning Disability, and ADHD. Study included as authors suggested possible relationship with cognitive function and balance training.
Movement and Learning: the importance of unstructured play versus playing on the computer
http://idibidikids.blogspot.com.au/2012/01/movement-and-learning-importance-of.html
Natalie Garmson, is a certified infant massage instructor (C.I.M.I), and internationally qualified as a Massage in Schools Instructor (M.I.S.I) with Massage in Schools Australia Inc. She is the Research Officer and Mendeley Co-ordinator for the International Association of Infant Massage. Her background is in science and aromatherapy and she has written several well researched articles.
You'll find her articles posted in her blog:
http://idibidikids.blogspot.com.au/