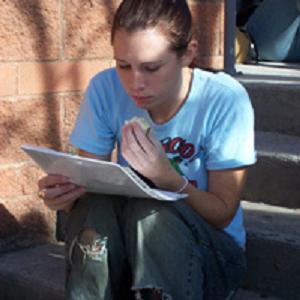 'My child is bright. Why is he having so much difficulty at school?'
With up to 20% of the general population struggling to keep up in our school system, this is an all too frequently asked question, and many deeply worried parents have spent small fortunes trying to find answers.
Part of the complexity of the problem is that a child may be struggling for a number of reasons. Some have undiagnosed problems with their eyes or ears, some are trying to focus when their little bodies are already well and truly overloaded with allergic irritation and most have underlying neurological immaturities that are slowing down their ability to receive and process information. Concerned parents have often endured hours of frustration, and great expense, taking their children from specialist to specialist in an attempt to pinpoint the specific problems troubling their individual child.
Barbara's first book, 'Help Your Child To Learn' was written to address this problem, providing a simple guide for parents about learning difficulties and helping them to identify their child's problem areas, but this free interactive LD profile test will also be of help. It will allow you to create an initial profile for your child/student/self, identify areas of difficulty and give advice as to where to go for help.
The profile could be especially interesting comparing different children, or the same child over a period of time. It can provide a record of improvement.
Click here to access the test.
By clicking on the tabs at the bottom of the page, go through each section and answer each question by entering 'Yes' or 'No'.
When you have finished, click the profile tab at the bottom of the page to see your LD profile.
Written by Barbara Pheloung and Jini Liljeqvist and designed by Rick Thompson on behalf of Move to Learn
© Move to Learn Pty Ltd