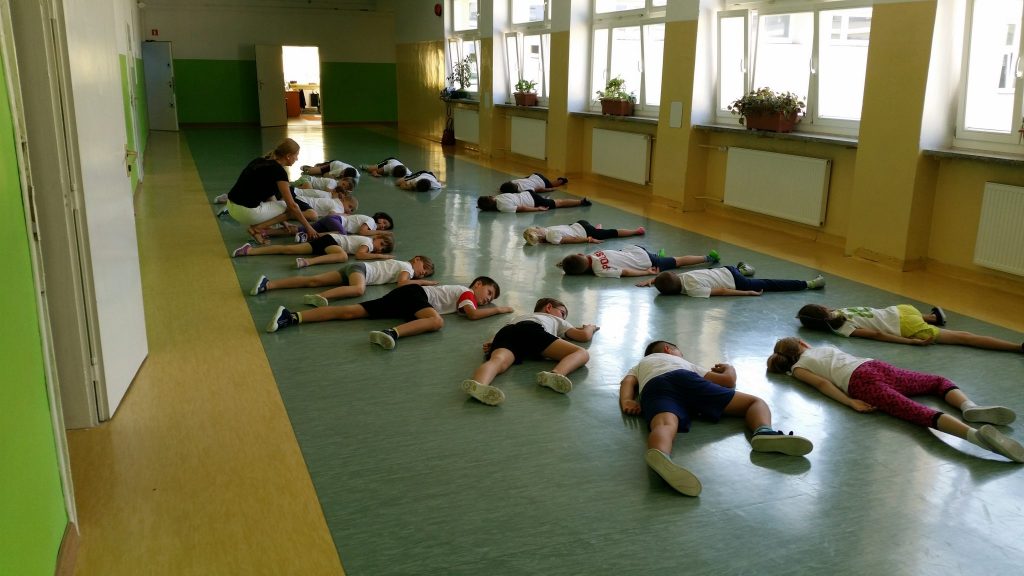 The Move to Learn movement program is a simple, flexible movement program, based on the natural movements of babies and toddlers.
It addresses the underlying functional deficits that children with various learning difficulties & disabilities have shown, integrating left and right brain functions and helping to mature the vestibular system as well as any retained primitive reflexes that should normally have disappeared by the time a child is attending school.
Comprising of a warm up and 9 simple movement sequences it covers all the essentials that every child needs to establish an effective foundation for academic learning, and in the right order.
Designed to be as simple as possible, while still achieving the benefits, we strived to make sure that the program:
– was effective in the shortest time possible
– required the least amount of equipment & resources
– required the least amount of time & space
– required little training to run it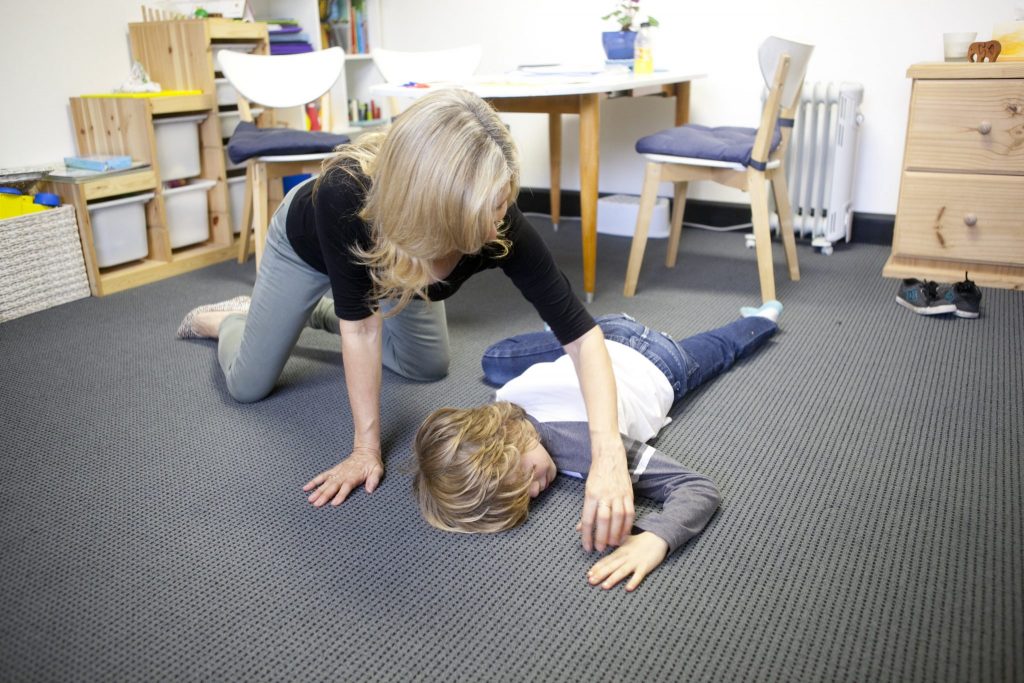 In this way, we hoped to make it available to potentially all children in a classroom setting, or to parents in homes.
The key to the Move to Learn Movement Program is flexibility of delivery. It can be done with an individual, a small group or with a whole class. All that is needed is a copy of Ten Gems for the Brain – The Move to Learn Movement Program or a copy of our DVD and some floor space.
The program has been used extensively around the world with exciting results and has been adopted by a growing number of today's professionals, specialising in areas like LD, ADD, ADHD, Autism, Aspergers and Physical Disabilities.
Read what parents are saying about the program!
Retained Primitive Reflexes
Close links have been identified between the inhibition of primary reflexes and the attainment of gross-motor milestones.  Reflexes are often used as landmarks and measurements of CNS maturity. They play a vital role in survival for crucial periods but should then undergo inhibition or transformation. If this doesn't happen, Neuro-Developmental Delay, (the continued presence of a cluster of Primitive Reflexes above the age of 6 months (12 months at the latest), in combination with absent or under-developed Postural Reflexes above three and a half  years of age) will often result. Some signs of neuro-developmental delay are:
Poor concentration
Emotional presentation
Poor impulse control
 Weak balance and motor skills
Weak posture, sitting position
Weak academic performance, organisation of work, copying from board
Obviously, these things will have a major impact on academic learning and the Move to Learn program has included the inhibition of persistent primary reflexes as a core element in its program.
What do I need to run the Move to Learn program?

The DVD, Move to Learn, is designed to enable a parent, teacher or helper to run the program with a class or an individual child. Each of the Movement Sequences is clearly demonstrated and all important information is included. You only need the all-regions DVD and a DVD player.
The booklet, Ten Gems for the Brain, explains the program in simple English with lots of diagrams. It is also be easy to follow. It was designed to replace the DVD with a written explanation of the Move to Learn program for use in areas where a DVD player is not an option or for translations into other languages.
It doesn't explain why the program works, or provide the same depth of detailed information that the books provide, but it does explain how to do the program, and it is all you should need to run the program.
I am a teacher, can the Move to Learn program be done in my classroom?

Yes, definitely. The Move to Learn program is a simple, flexible program. It requires no equipment, and little space. You need only to move the desks aside to give each child space to lie on the floor. Alternatively, multi purpose rooms can be used, or the program could be run in the school yard on mats.
All you need is a copy of the Move to Learn DVD or the booklet, Ten Gems for the Brain to understand how to implement the program.
Facilitators need little training or preparation and only need to set aside 15-20 minutes a day to run the program with a child, group of children or class.
The program is suitable and beneficial for the whole class, including those who don't appear to be struggling with learning. Research suggests there is usually a marked increase in focus and a decrease in behavioural problems in classrooms where the program has been used.
Some children may need further individual work or specialist treatment to address their problems fully, and the program will help to identify those children.
Read what teachers are saying out the program!
My child is a teenager, and desperately needs help, is the Move to Learn Program too young for him?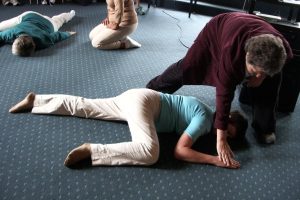 Certainly not. Many adults have done the program with great success. It usually takes a little longer the older you are, the optimum time for these movements is during the pre-school years, but improvement should be possible with patient persistence. For guidance in this, we recommend our new e-book: Ten Gems For The Brain; The Move to Learn Program for All Ages.
Do I need to buy a franchise or pay an authorisation to use the program in my school?
No, if you would like to use the program in your school or as part of your own business, (helping children directly), we only ask that you buy our products and refer any you are working with to our website if they would like to have their own copy of our books or DVD.
We do, however, ask that our copyright is respected – that our work isn't photocopied, cut-and-pasted into other works, translated or reproduced in any other way without our express permission.
No photocopying or reproducing for clients.
We don't sell franchises or offer exclusive territories because we want everyone to be able to use the program as freely as possible.