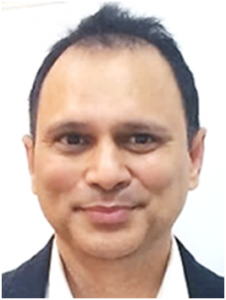 Cecil Patrick Burton
The CEE BEE Center
(A Center for Communication, Emotions, Exercise, Behaviour and Effective Education)
6-13-8 Matsuki Nakagawa Machi
Chikushi Gun, Fukuoka Ken,
Postal Code 811-1251
Japan
Tel/Fax : (092) 562-0076
Mobile : 090-2859-7075
Blog : http://ameblo.jp/ceebee/  (in Japanese only)
Blog: http://ameblo.jp/theceebeecenter (in English)
Web site : http://ceebee.jp/#  (Educational Materials only)
Site Access Map using The City Highway http://210.196.250.250/kamap_FKEPC/sisetu-2.html
Site Location Map http://goo.gl/maps/WuIT7
Email: theceebeecenter@gmail.com
Cecil Burton, is the sole distributor of Move to Learn products in Japan, is the Director of the Cee Bee Center located in Takarazuka city, Hyogo Prefecture in the Kansai region of Japan and the representative for Move to Learn in Japan.
ムーブ・トウ・ラーンの公認指導者であり日本代表のセシル・バートンは、日本の関西地区にある兵庫県宝塚市のシー・ビー・センターの代表を務めております。
Cecil has been teaching English and Mathematics in Japan to students, including those with LD, (Asperger syndrome, dyslexia, dyspraxia, dyscalculia, ADHD, etc.), for over 15 years.
セシルは、日本で英語と算数を発達障害(LD、アスペルガー症候群、識字障害、統合運動障害、計算障害、ADHD等)を抱える子ども達に15年以上教えてきました。
He has a Diploma in Special Education from the U.K. and was instrumental in helping start up and run a private SEN school called TEAM GIFTED in 2008 in Fukuoka, Japan, working as a Consultant and Advisor on the project, including teaching and training of teachers as well as teaching English and Math to children with development disorders and learning disabilities. During that time he has had success in that 3 children attending Team Gifted went on to study abroad at schools in Europe, some of the other children attending Team Gifted who had stopped attending public or private schools returned to mainstream schools within 6-12 months and the rest of the children who were attending Team Gifted mainstream schools but were lagging behind due to behavioural problems and learning difficulties, developed appropriately so that they overcame their behavioural problems and learning difficulties and were no longer lagging behind in their class.
彼は英国の特別支援教育のディプロマを取得しております。また、2008年に日本の福岡市においてTeam Giftedという私立の特別支援校の設立と運営にコンサルタント及び顧問として関わり、同時に講師の教育研修及び発達障害や学習障害を持つ子ども達の英語や算数の教育に従事いたしました。在職中、3名の子ども達がTeam Giftedからヨーロッパに留学を果たしました。また、一般校を辞めてTeam Giftedで学んでいた子ども達の中には半年から1年以内で一般校に戻ることができたり、一般校に通いながら行動問題や学習障害を持つために学校で遅れがちな子ども達が問題を克服して遅れを取り戻したりというケースもあります。
Based on extensive authentic research over 30 years it has been proven that the Move to Learn program does help special needs children in many ways and aspects that help learning.  The Move to learn Australian program is now available in Japan and in a Japanese version.
ムーブ・トゥ・ラーンプログラムは"脳のための10の宝石"は現在日本語翻訳版入手可能です。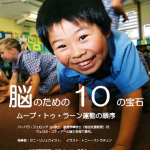 Ten Gems for the Brain – 脳のための10の宝石
This short e-booklet explains how to do the movement sequences in simple clear language with lots of pictures. It contains all the information you need to run the program in your own home or school. It makes an excellent handout at seminars and is a good reference for parents or clients! この薄い電子書籍は、豊富な絵と簡潔な言葉で連続動作の方法を説明しています。家庭や学校でこのプログラムを行う為に必要なすべての情報が含まれています。セミナー等ですばらしい配布物となり、又、保護者やクライエントにとっての優れた資料となります。
The Japanese and English booklets can be purchased from the Cee Bee Center and specialized training in the effective use of this program can be provided on a private basis to families or individuals and also on a group basis to any school or establishment.
30年以上に及ぶ広範囲で信頼性の高い研究を基にして、ムーブ・トウ・ラーン・プログラムは特別支援教育を必要とする子ども達を多方面から支援し学習を手助けしてきました。日本語と英語のブックレットはシー・ビー・センターにて購入できます。また、家族、個人あるいは学校や施設等のグループを対象として、より効果を上げる為の指導プログラムをご提供しております。
For further information or details about Cecil Burton, the Cee Bee Centre, and Move to Learn in Japan please click here. https://www.theceebeecenter.com/
代表/指導者セシル・バートン、シー・ビー・センター、ムーブ・トウ・ラーン・ジャパンに関する詳細はこちらをクリックしてください。https://www.theceebeecenter.com/
To purchase a copy of the Japanese translation of Ten Gems for the Brain, please Click here: こちらをクリックしてください。

Please note that it's not ok to make extra copies without a license.
許可なく余分に複製することはできません。
Thank you!
ありがとうございました。